I was flipping thru our local channels the other evening and came across a program of great importance: Best Worst Scandals of 2009. It was something about Jon and Kate, blah, blah, blah, Tiger, blah, blah, blah, Michael, blah, blah, blah.
After I changed the channel to watch a re-cap of the 2007 Iron Man race, I started thinking of the "bests" in my life. This is one of them. The best smile of 2009 goes to our littlest guy.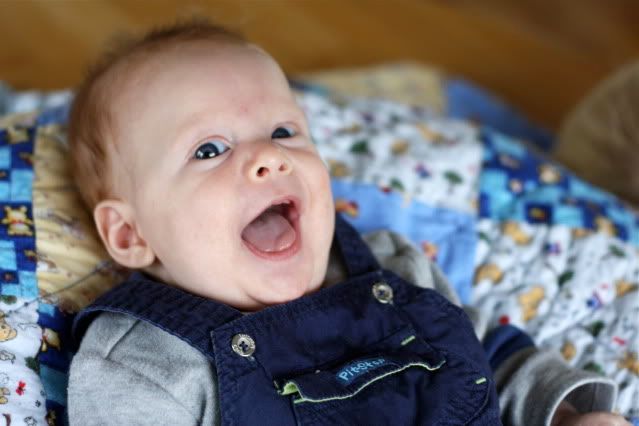 I think the angels taught him how to smile in heaven because he has literally been smiling with purpose since birth. I am blown-away blessed every day by Remi.
I'll be posting some more "bests" and maybe some "best worsts" as well throughout the next few weeks.